User will be able to enjoy the first two Rabbids experiences in The Sandbox Game
Acquire some familiar Rabbids equipment you can use in-game
Buy a LAND next to your beloved Rabbids
Join the fun this June 2022 and tweet a screenshot of each challenge to win great prizes!
From June 24th to 30th in The Valley of Belonging:
Dance at the Pride Parade stage and take a picture to win a People of Crypto Avatar
From June 30th to July 3rd in the WoW Museum:
Get a picture by the fountain to win the Belonging Crown
From July 3rd to July 7th in Metapride:
Find the Photobooth and get a picture to win the Progress Flag NFT
For each challenge, 50 lucky people will win an NFT
Complete all three missions for a chance to win SAND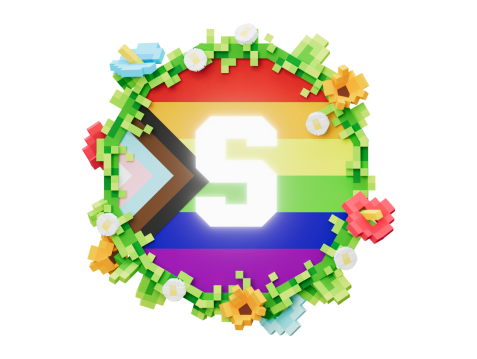 Snap all three for an exclusive badge!
Memorabilias are not NFTs, they are badges that will grant you some benefits in the future.
If you completed all 3 contest you'll be automatically registered to the end Raffle taking place on the 7th of July
1000 lucky winners will be able to claim 500 $SAND
Take part in the SAND Raffle
PARTICIPATE